Shatter EVERYTHING - Press Kit
Download
All press image/video assets are collected in a zip file.
Description
Shatter EVERYTHING is the first twin-stick shooter adapted to 3D space in virtual reality. Gameplay is one part high-speed spatial puzzle and one part satifying destruction, where you control an agile attack orb in a cubic play space, dodging and attacking the colorful flying enemy shapes. The innovative control scheme gives intuitive and effortless access to the full play space by extending your physical reach, with one hand controlling the orb's position and the other hand controlling the aim point.
You must collect weapons and powerups to expand your destructive abilities, with weapons like flamethrowers and shotguns lending their forces. In a chaotic pinch, slow down time to survive and dish out your own damage, but use this limited ability with prudence. Reach for the high scores and compete globally to be the master of shattering!
Fact Sheet
Developer: Singular Dream; Based in Ottawa, Canada
Release Date: May 14th, 2018 at 4pm PST (HTC Vive, Oculus Rift, Windows Mixed Reality)
Website: http://shatter-everything.com
Price: $9.99 USD and 15% launch discount
Press Contact: media@shatter-everything.com
History
Shatter EVERTHING began as a spare-time passion project, but over time evolved into a full-time pursuit. We're extremely please to be able to share the idea with millions of VR enthusiasts.
About Singular Dream
Founded in August 2017 when a VR lover left his job to pursue his vision of a twin-stick shooter in 3D space, Singular Dream is a self-funded video game studio based in Ottawa, Canada. We focus on experiences only imaginable in a fully controlled 3D environment. We believe virtual reality shines when it doesn't just transport the user, but entirely changes what is possible.
Gifs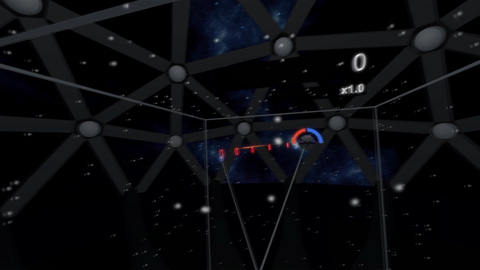 Additional Links
Website: http://shatter-everything.com
Steam: http://store.steampowered.com/app/791140/Shatter_EVERYTHING_VR/
Youtube: https://www.youtube.com/channel/UCwqakZ3KzgM7mCGVUcZLCmg
Facebook: https://www.facebook.com/Shatter-Everything-1382748091869150
Twitter: https://twitter.com/ShatterErything
Contact
Please email media@shatter-everything.com for more information or specific asset requests.
Copyright © 2018 Singular Dream Inc. All rights reserved.